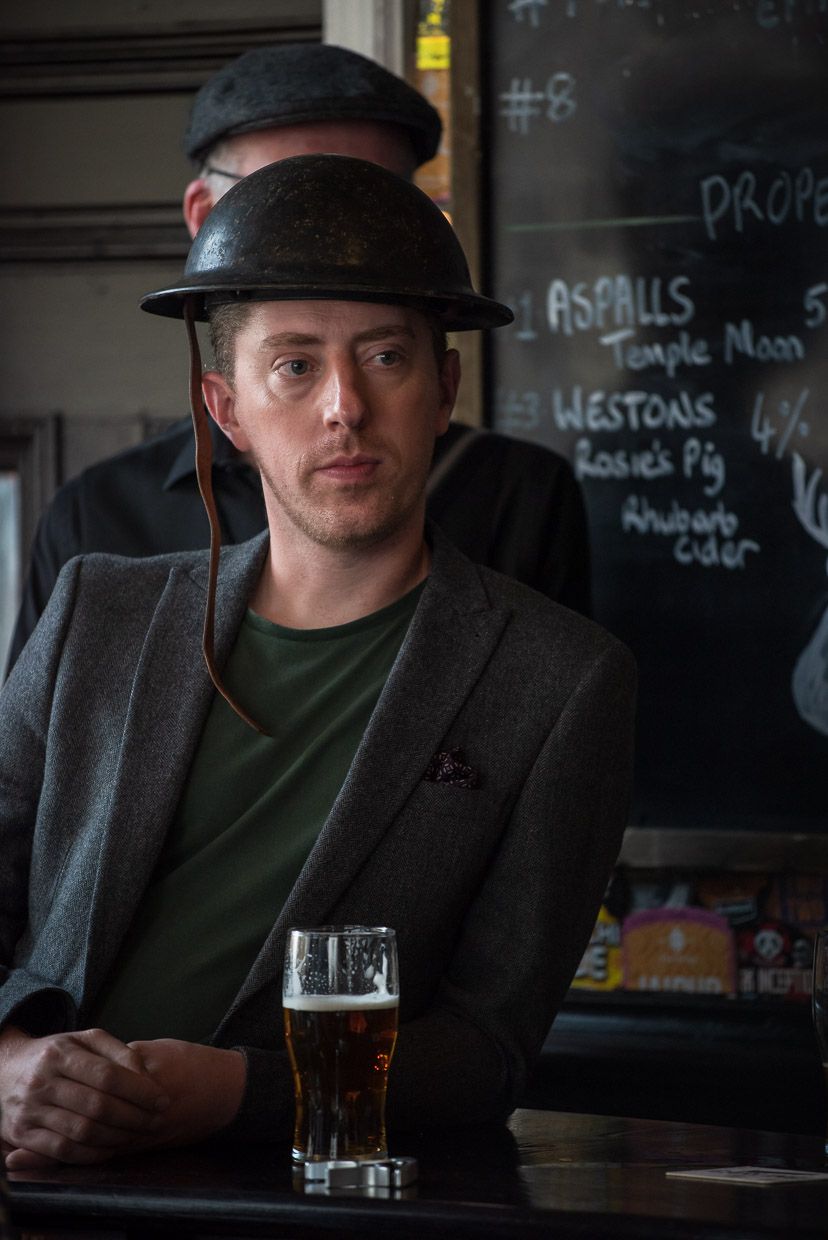 Back in 2012, Dave Wood, musician and tutor at The Sage Gateshead Folkworks classes and Vince Taylor, Folkworks participant, came up with the idea of the Tyne Valley Folk Train over a pint of Guinness – or was it two?
Dave had been on the Sheffield to Edale Folk Train a while back and Vince had been on the Tyne Valley Jazz Train, which sadly no longer runs. Both of those music trains had elements that Dave and Vince admired and also elements they thought could be improved on.
In particular, they both felt that they wanted to set up a new music event that was very participative. They knew that the Folkworks crowd would be keen on session tunes and songs and also that the locally based Caedmon Choir had a good repertoire and enjoyed any opportunity to sing. Add to those the burgeoning Ukulele community and there was plenty of potential interest.
What could be nicer than playing some tunes and singing some songs on a train rolling through the beautiful countryside of the Tyne Valley? Then a stop at a friendly pub for refreshments and more music. To top it off, do the same thing all the way back.
They approached the Tyne Valley Community Rail Partnership, which had supported the Jazz Train, and put a proposal to them to run their event on a regular train about six times throughout the year to help raise awareness and use of the Tyne Valley Line and to bring some business to a local pub too. TVCRP were keen and confirmed that the railway company were too. Dave and Vince found a supportive pub, got other musicians involved and started marketing their first event.
The Tyne Valley Folk Train was launched on Sunday 9th June 2013 within the Festival of the North East. The rest is history.
Dave and Vince set up Tyne Valley Folk Train CIC in December 2016 to put the venture on a firmer footing and enable it to trade fore effectively. They are both directors of the CIC, which is a not-for-profit venture.
The company's CIC application states that its activities will provide benefit to the residents of and visitors to the North East of England and the wider community of participants and musicians interested in folk and traditional music.
The company's activities include:
To provide residents of the North East of England and beyond with the opportunity to regularly learn, play, perform and listen to folk and traditional music for their own education, enjoyment and for the entertainment of others.
To increase knowledge of folk and related music among participants and audiences, developing a sense of belonging relating to locally composed tunes and songs and greater understanding between cultures with respect to music of different international traditions.
Dave and Vince still drink Guinness.