Join our regular lively folk music session as the train rolls through the gorgeous scenery of the Tyne Valley to a cosy village pub in Bardon Mill. Traditional tunes and songs – and some more modern ones - will be performed by excellent local musicians. Everyone gets a chance to join in, if you are a player or a singer. Or if you just fancy a sing along with some well-known North East songs, then we'll lead you through the choruses. Alternatively, you're very welcome to just sit back and listen.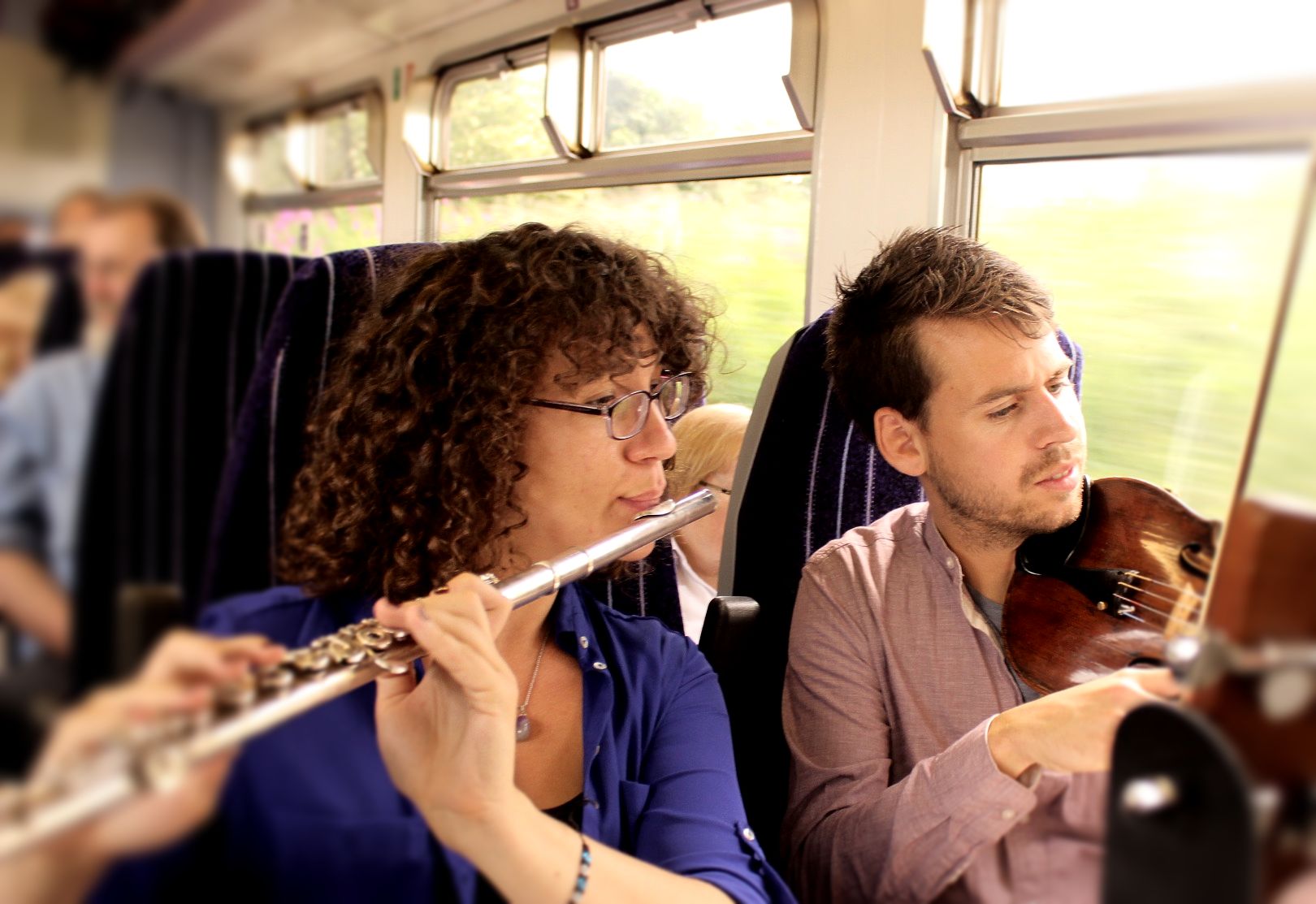 it runs about 6 times each year
from Newcastle Central station and each one is not to be missed. The train usually departs Newcastle Central Station around 12 noon and the journey takes about an hour, but check on our FaceBook page for times for each folk train and on national rail enquiries for times and costs.
to see which platform the "Carlisle" train is leaving from on the day. It's just a normal train service, with other passengers on board. You will see us on the platform each time, waiting to board. Normal rail fares apply. Please buy your tickets before boarding.
we make our way up to The Bowes Hotel where you can buy an excellent Sunday lunch, or something lighter and some great beers and ciders to wash it down with. There, the session continues and then we have a "folk club" style concert where individual players or small groups are encouraged to sign-up to perform.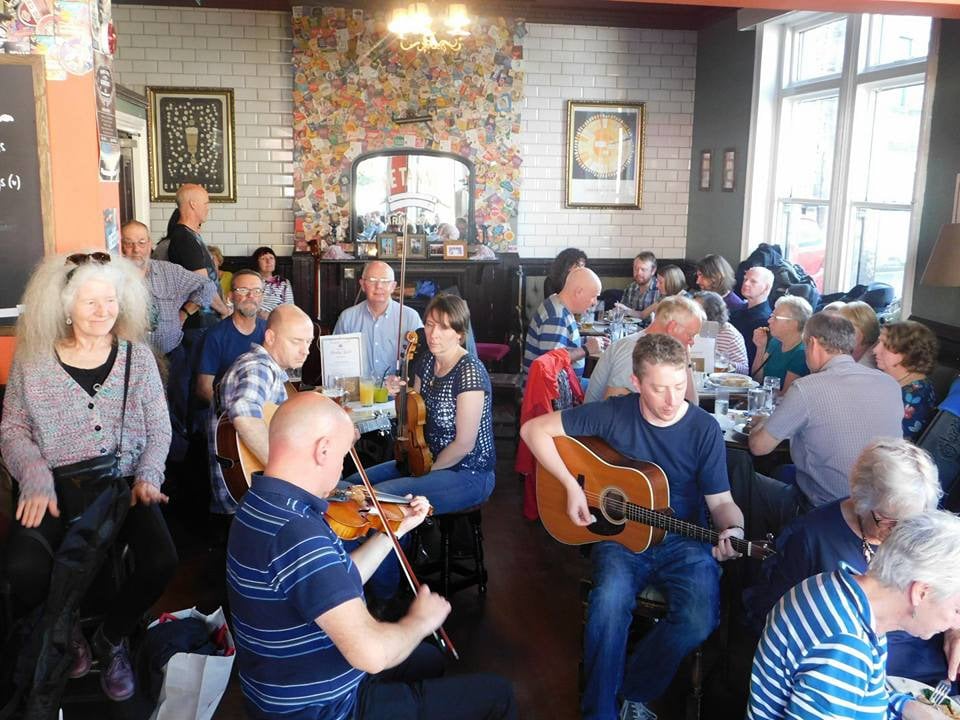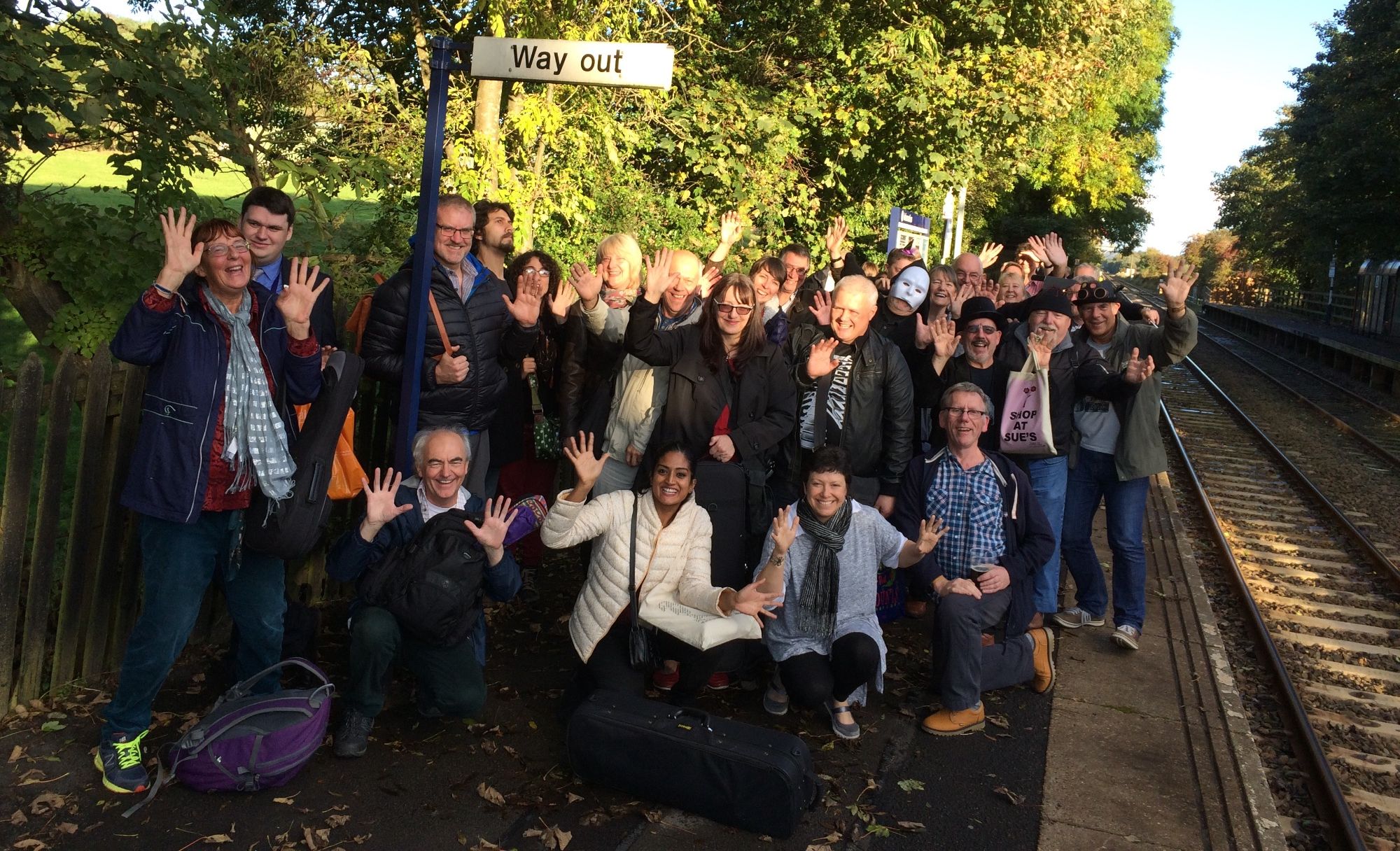 After more session playing and singing,
we head back to the station to catch a return train around 4.30pm getting back to Newcastle between 5.30 and 6pm depending on the timetables.